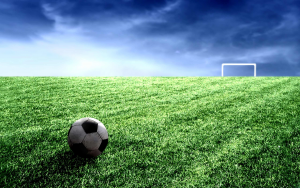 A good coach will help you reach your goal.  A great coach will help you move the goalposts.
Sometimes the goal you are shooting for is just too easy, so you don't feel the need for coaching.
Sometimes the goal is attainable but you are just missing it and need a bit of coaching.
Sometimes you can see the goal and it looks too far away.  That is when you need a good coach.
Sometimes you think you know what your goal is and you are lucky enough to have a great coach who can show you your true potential and get you to hit goals that you never thought were possible.
When it comes to Public Speaking and Presentation Skills, James is one of the great coaches.  He will get you to where you think you want to go in a very short time.
During that journey, James will show you possibilities of performance that you hadn't even considered and if you have the drive and determination, you will never again deliver anything other than a truly stellar speech or presentation.